Hotel Info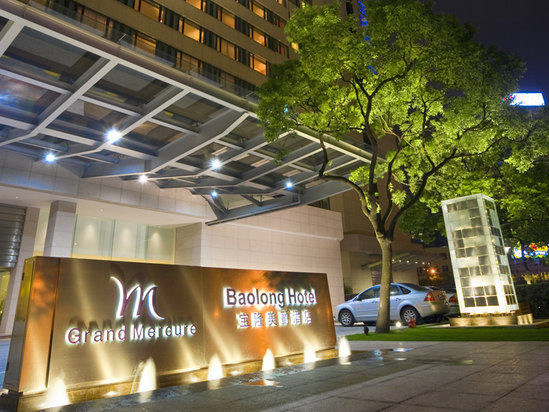 Baolong Hotel Shanghai (Grand Mercure) is located in the northeast of Shanghai, about 24 km (15 mi) from Hongqiao Airport, 10 minutes drive from Shanghai Railway Station and 15 km (9.3 mi) from the city center. Metro Line 3's Dabaishu Station or Jiangwan Town Station are about a 15 minute walk away.

The hotel has a total of 379 guestrooms and suites ranging from standard to presidential suites, comfortably decorated and equipped with air conditioning, color TV, telephone, mini bar and refrigerator.

The Grand Mercure Baolong Hotel also has an International Convention Center and variously sized meetings room and a business center offering fax, typing and photocopying services.

There is a wide range of recreational facilities including tennis courts, an ice skating rink, an indoor swimming pool, a bowling alley, sauna, beauty salon and the Star River Disco to choose from.

The Grand Mercure's restaurants offer Shanghai and Chaozhou cuisine, Japanese dishes and there is also a Piano bar and shopping arcade on the premises.