Hotel Info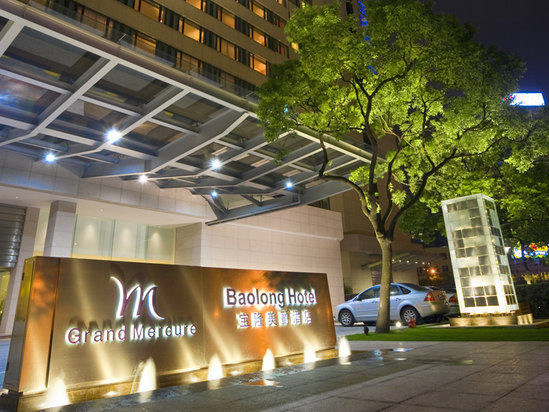 Baolong Hotel Shanghai
is located in Wujiaochang-Dabaishu Business District, adjacent to Fudan University, Shanghai University of Finance and Economics, Tongji University, and other universities. It is only a 12-minute drive from Baosteel and has convenient transportation.
Shanghai Baolong Hotel, from design, decoration, catering to service, all blended with local characteristics. The hotel rooms are elegant and stylish, combining modern and exquisite style with rich Shanghai style charm, all equipped with advanced facilities.
The hotel has a variety of restaurants and lounges. The Jiangnan Bistro is famous for its classic Shanghai style dishes. CAFE180 serves a variety of stylish dishes. The buffet restaurant offers exquisite cuisines from around the world 24 hours a day; plus a lobby lounge, jazz cigar bar and The West Coast Lounge and other boutique restaurants and lounges make guests' culinary journeys exciting.
The hotel's grand banquet hall and multi-functional conference hall, equipped with advanced facilities, can host various meetings, banquets and parties. The hotel is also equipped with modern leisure and entertainment facilities, a sun terrace with a shower pool, and a pool bar to add a special touch to guests' leisure moments.